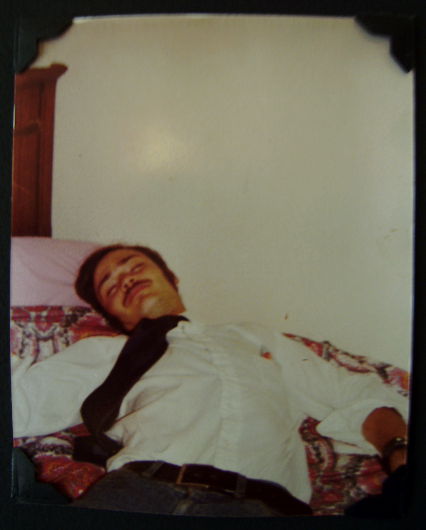 Patrick Pound (who I have mentioned previously) has some, somewhat hidden, work at Death Be Kind gallery.
On display (turn right after the stairs; you'll find it in the office) are four series of photos: The Photographer, Portrait of the Wind, Blind Photos, and People that look dead but (probably) aren't. An example of the later is to the left.

The exhibition ends on the 26th of September.
~
This may also be the place to mention that I've been doing a little hunting for like-minded Internet places. I've added one, Tristan63, to the 'links' section, and hope to find more. Tristan(?) posts found home, and amateur, films. Something I will be doing myself soon-ish (Things are in the post!)
Feel free to point me toward anything else you think may be of interest.